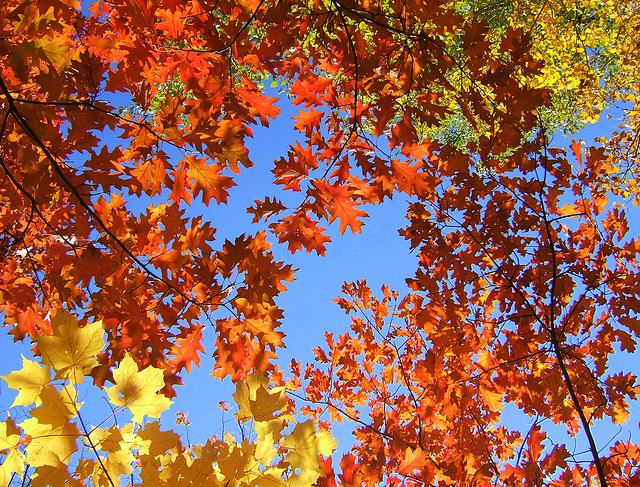 Five simple ideas to help you Fall in love with Fall:
1. Invite a friend to a hot seasonal beverage. Embrace the tastes of the season. There are delicious Pumpkin Spiced Lattes or Salted Carmel Mochas at any local coffee shop. You could even invite your friend over for some hot spiced cider. Whatever the drink, staying close to a good friend will always warm our hearts, and you will encourage them as well with the kind gesture!
2. Buy something new to wear for fall like a sweater, coat, or even a scarf. Adding something new to your wardrobe to freshen things up will make you feel great. Add some fall colors like red, brown, yellow or orange.
3. Keep exercising. You could go for a nice walk or jog on your lunch break or even take a class at the gym. Just remember to stay active! This will help your endorphins and enhance your mood.
4. Decorate for the season. Put a small pumpkin or a fall decoration on your desk. You could even invite friends over to carve pumpkins, have some pumpkin pie, make a social gathering out of it, then display your nicely lit pumpkins on your front door. Add touches around your home that celebrate fall.
5. Keep a thankfulness journal. Even one thankful thought a day written down will help you to stay encouraged. Then, when you read it back, you will be reminded that there are a lot of great things to be thankful for in your life.